35 Brilliant Pride Month Quotes Perfect for Your Next Post
We've got your Insta captions right here.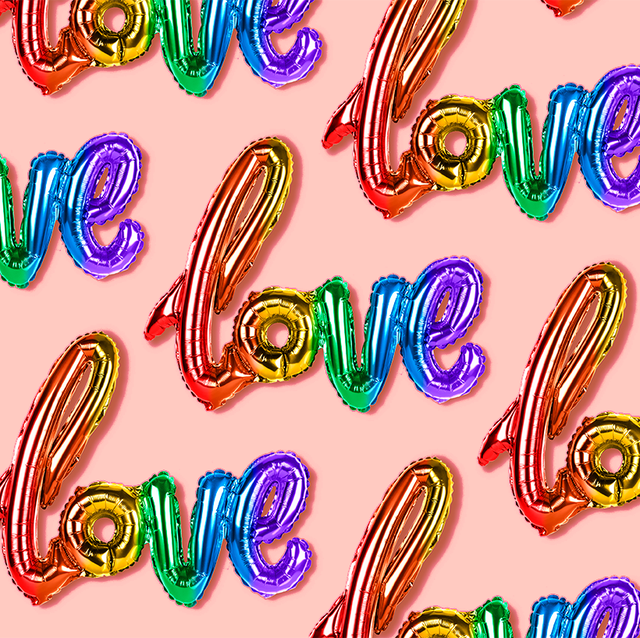 If you didn't 'gram it, did it even happen? Those of us who live by that code (or can't help documenting every moment of our lives) already have a great picture or 10 waiting in the old camera roll. Now all you need is a quote to elevate your post with a caption that will have everyone hitting "like" faster than RuPaul can say, "You better work." This year, the LGBTQ+ community is celebrating Pride Month even louder and prouder than ever, after a few uncertain years. So get out that glitter, pull on your flashiest fit and get ready to have the best Pride month in recent memory.
Whether you want to post about it on Instagram, send out the perfect tweet to share your feelings about the importance of equality or mail out cards to mark the occasion with your partner, chosen family or your ride-or-die crew, you need a sentiment that captures the moment perfectly. We've got you covered, with our favorite Pride Month quotes from celebrities, LGBTQ+ movies, LGBTQ+ books and pop culture moments. From poignant reflections on how far we've come as a society and the distance we still have to travel, to empowering messages that will pump you up for Pride, to silly or funny sayings that help you share the joy that comes with being part of the LGBTQ+ family, there's a saying out there for every kind of Pride. No matter how you're celebrating, we're excited to help.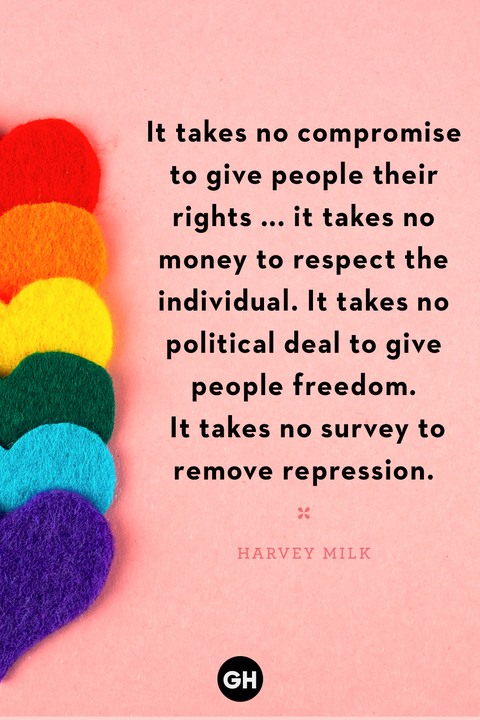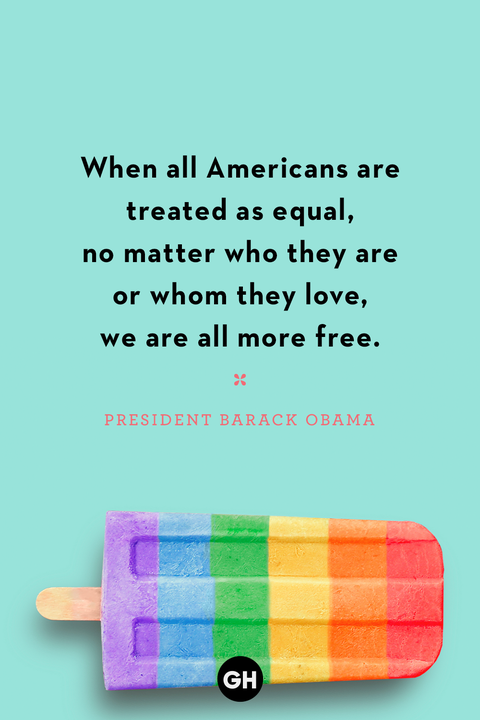 When all Americans are treated as equal, no matter who they are or whom they love, we are all more free.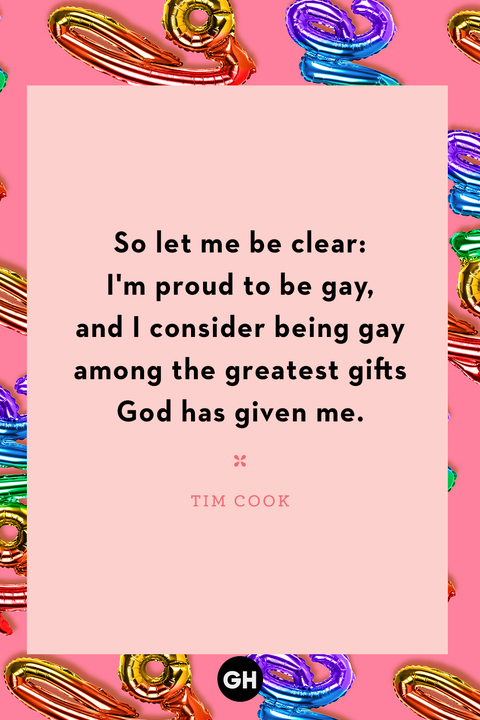 So let me be clear: I'm proud to be gay, and I consider being gay among the greatest gifts God has given me.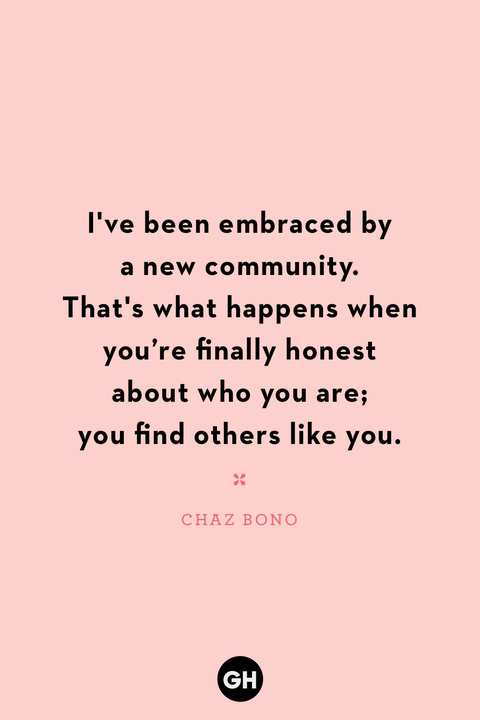 I've been embraced by a new community. That's what happens when you're finally honest about who you are; you find others like you.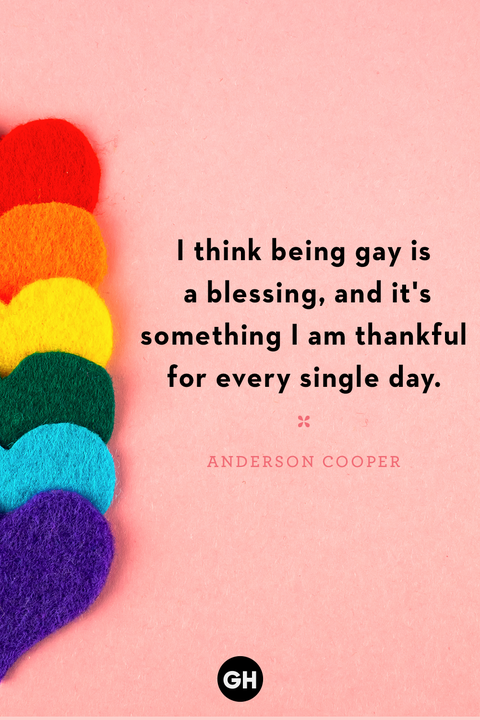 I think being gay is a blessing, and it's something I am thankful for every single day.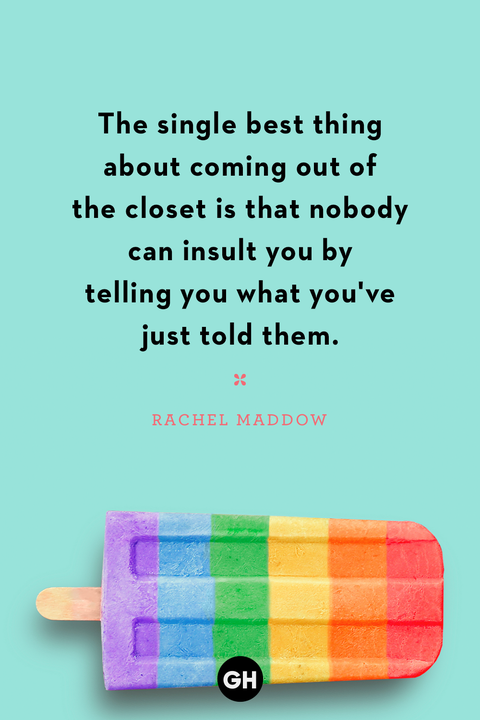 The single best thing about coming out of the closet is that nobody can insult you by telling you what you've just told them.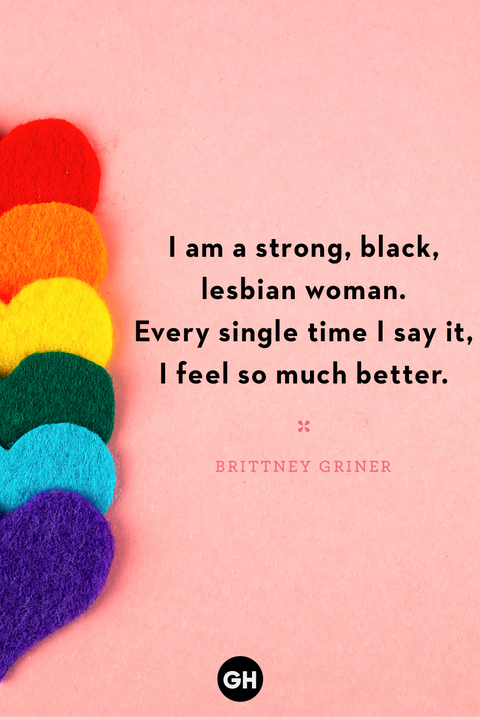 I am a strong, black, lesbian woman. Every single time I say it, I feel so much better.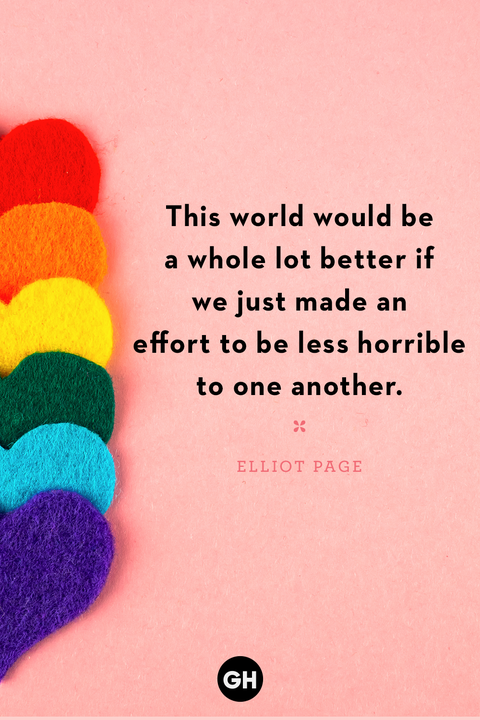 This world would be a whole lot better if we just made an effort to be less horrible to one another.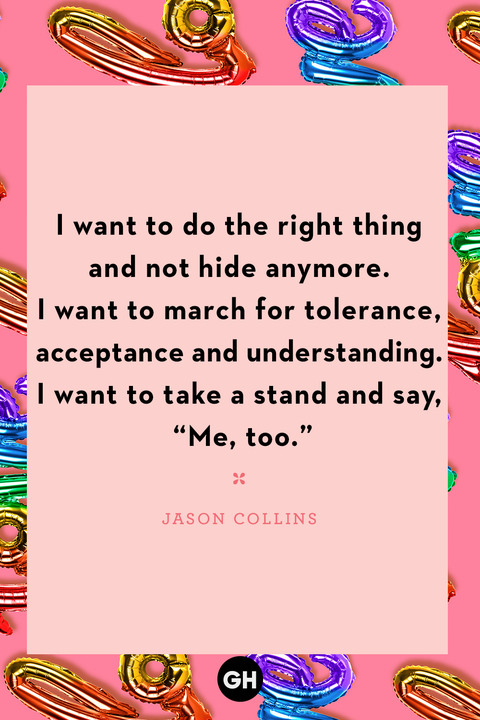 I want to do the right thing and not hide anymore. I want to march for tolerance, acceptance and understanding. I want to take a stand and say, "Me, too."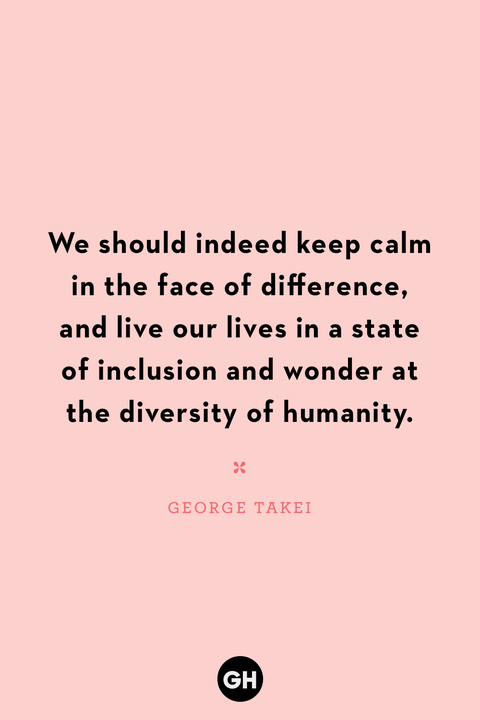 We should indeed keep calm in the face of difference, and live our lives in a state of inclusion and wonder at the diversity of humanity.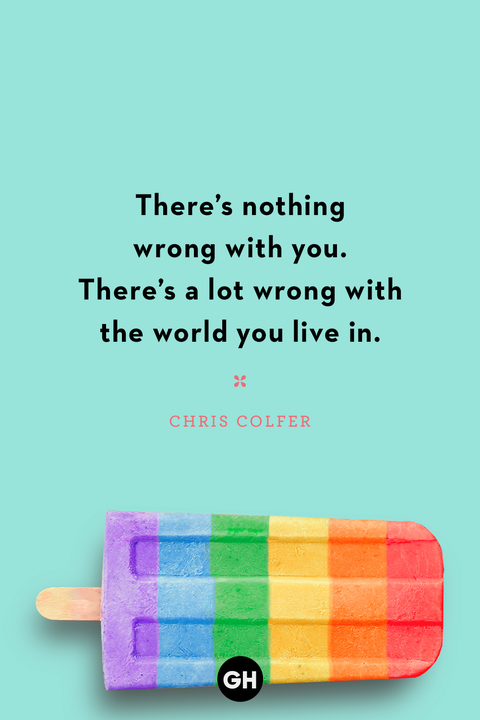 There's nothing wrong with you. There's a lot wrong with the world you live in.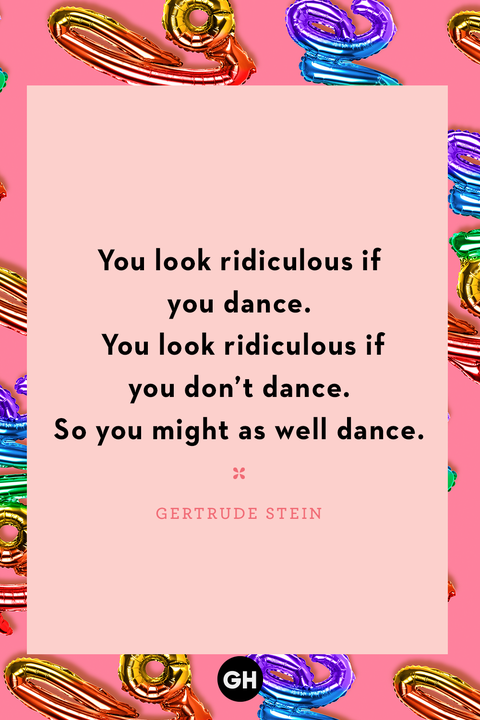 You look ridiculous if you dance. You look ridiculous if you don't dance. So you might as well dance.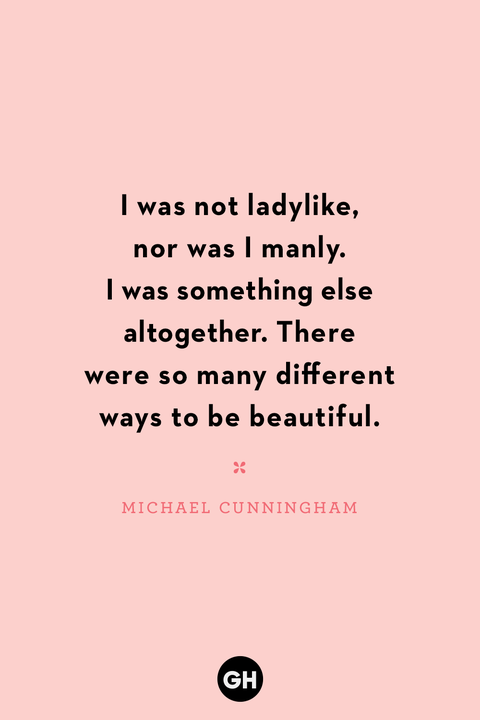 I was not ladylike, nor was I manly. I was something else altogether. There were so many different ways to be beautiful.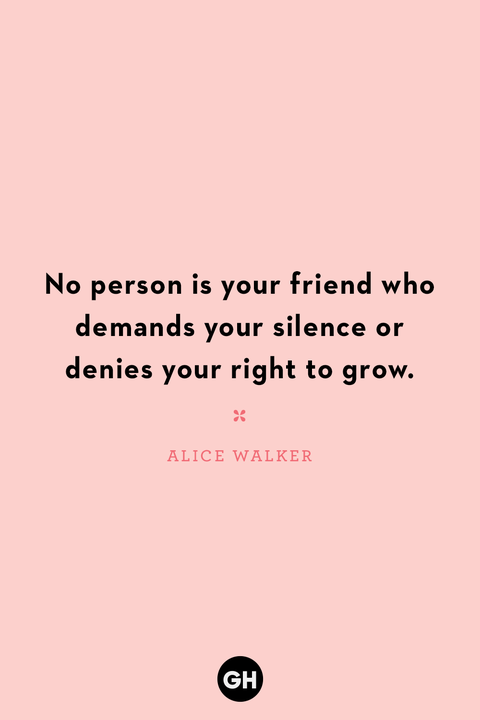 No person is your friend who demands your silence or denies your right to grow.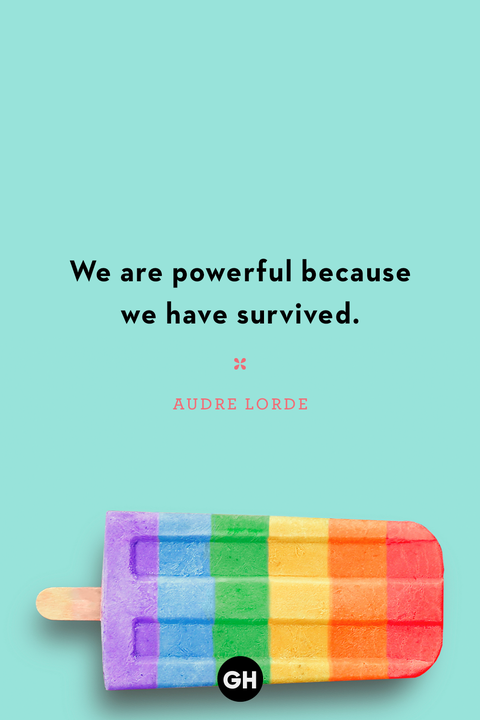 We are powerful because we have survived.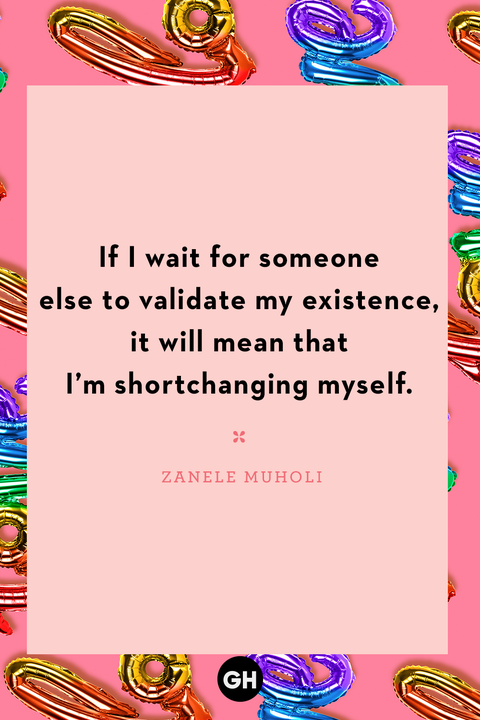 If I wait for someone else to validate my existence, it will mean that I'm shortchanging myself.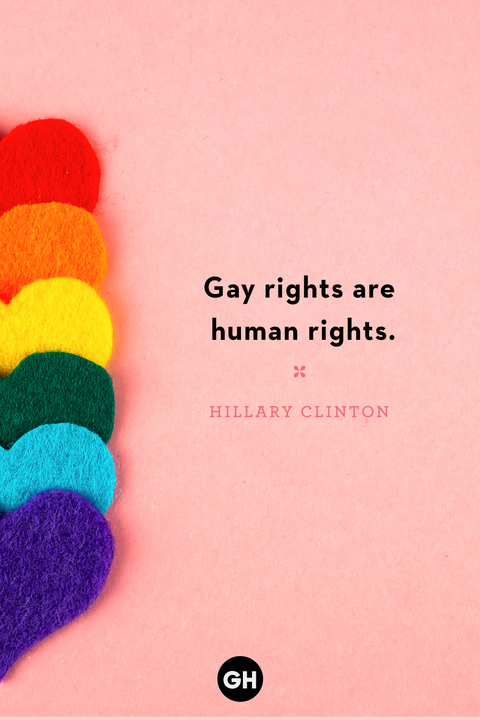 Gay rights are human rights.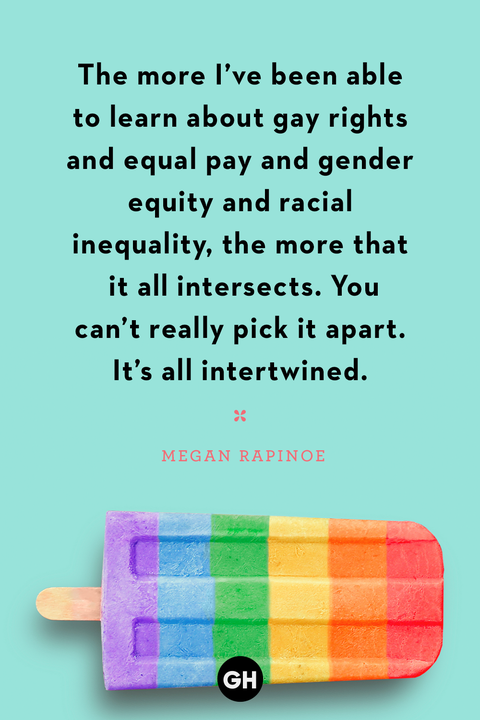 The more I've been able to learn about gay rights and equal pay and gender equity and racial inequality, the more that it all intersects. You can't really pick it apart. It's all intertwined.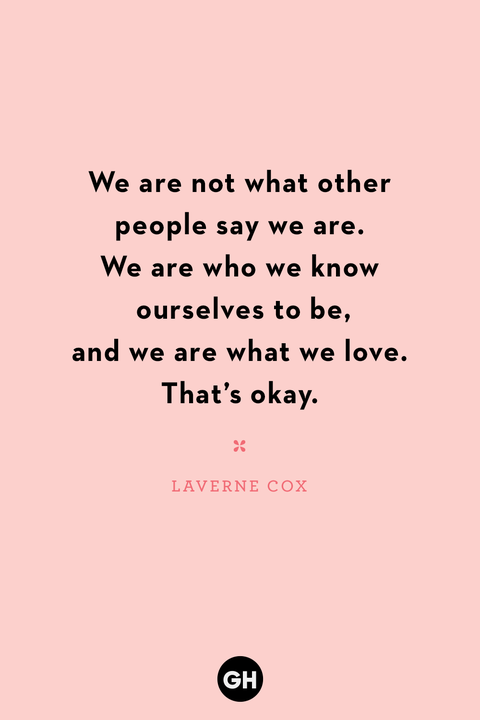 We are not what other people say we are. We are who we know ourselves to be, and we are what we love. That's okay.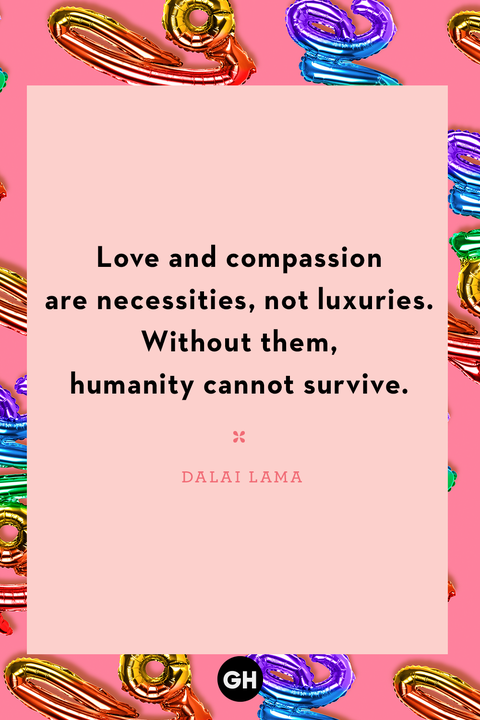 Love and compassion are necessities, not luxuries. Without them, humanity cannot survive.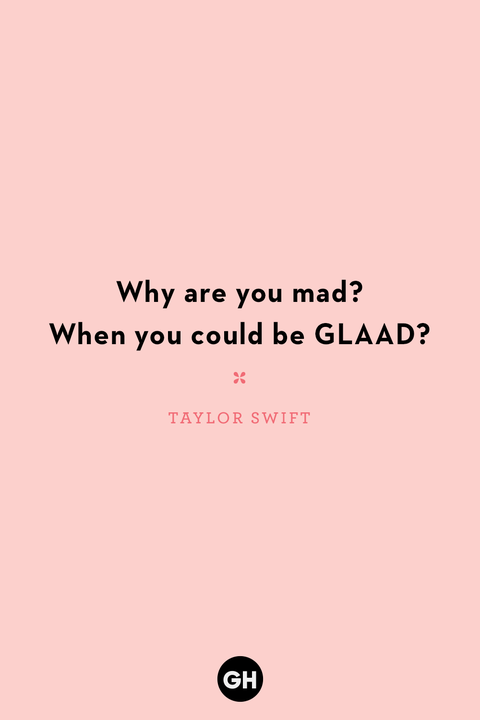 Why are you mad? When you could be GLAAD?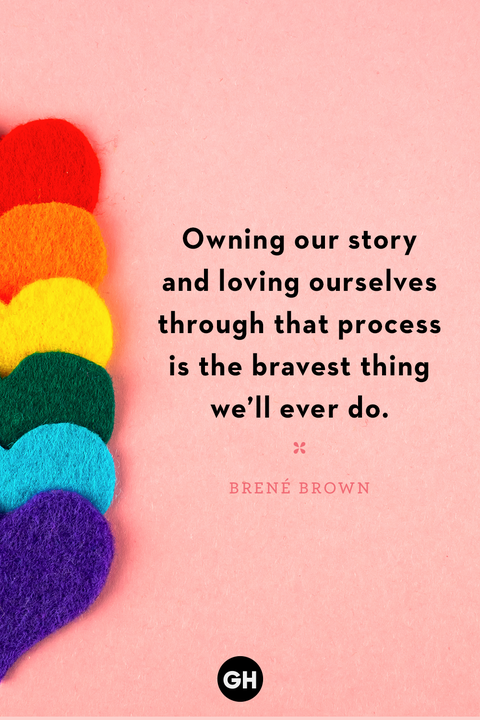 Owning our story and loving ourselves through that process is the bravest thing we'll ever do.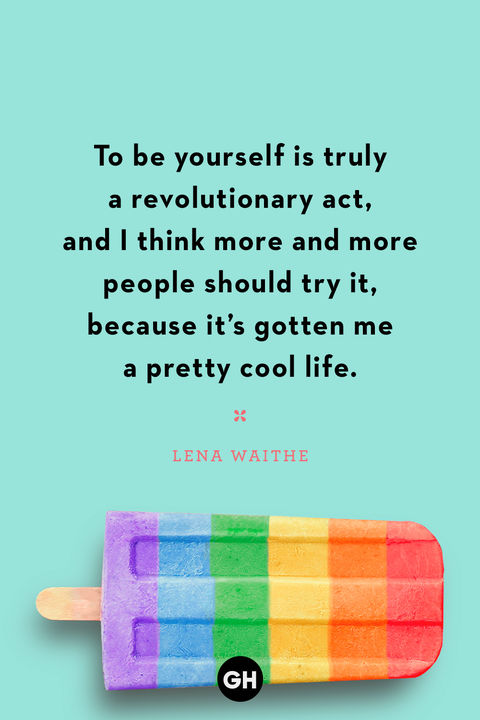 To be yourself is truly a revolutionary act, and I think more and more people should try it, because it's gotten me a pretty cool life.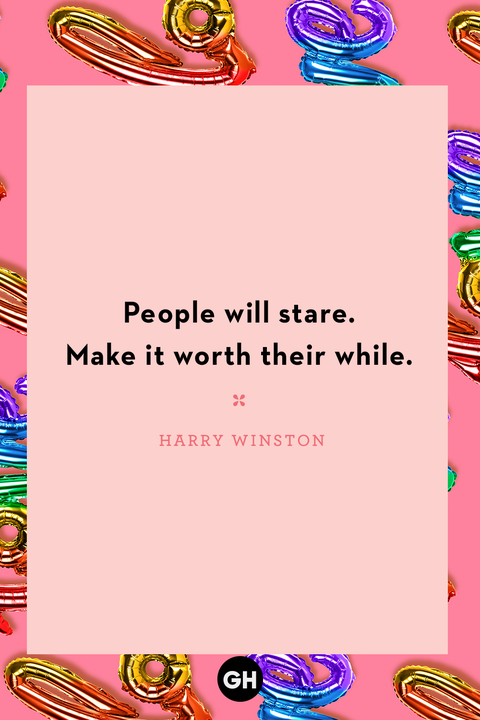 People will stare. Make it worth their while.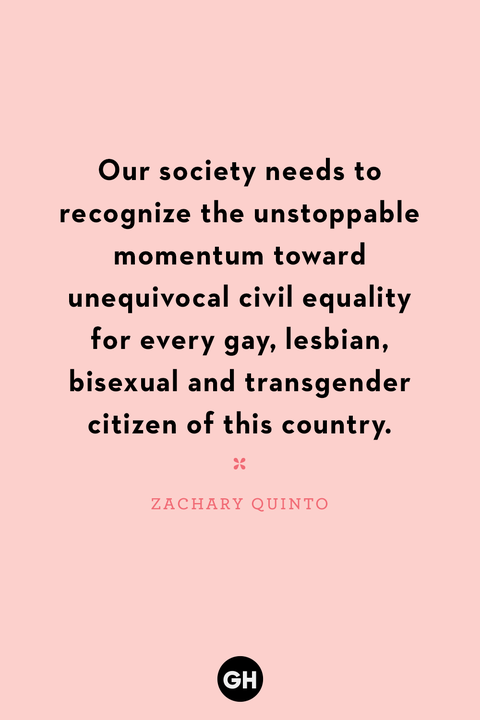 Our society needs to recognize the unstoppable momentum toward unequivocal civil equality for every gay, lesbian, bisexual and transgender citizen of this country.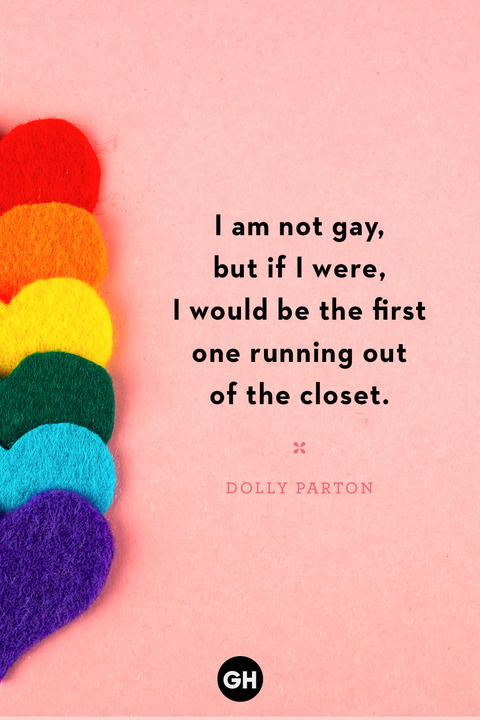 I am not gay, but if I were, I would be the first one running out of the closet.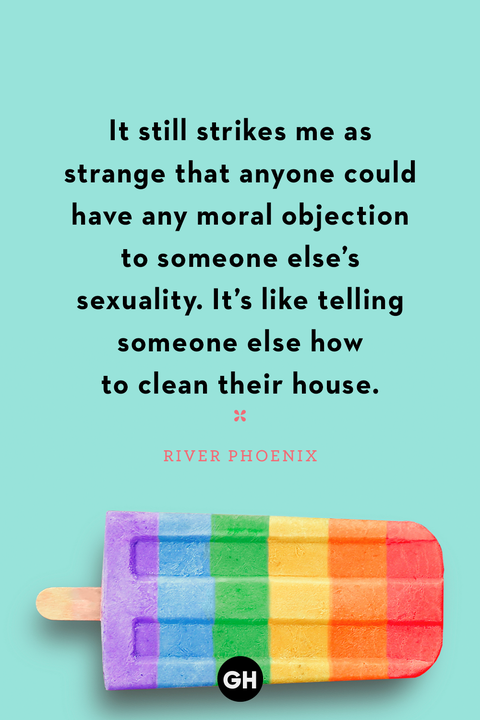 It still strikes me as strange that anyone could have any moral objection to someone else's sexuality. It's like telling someone else how to clean their house.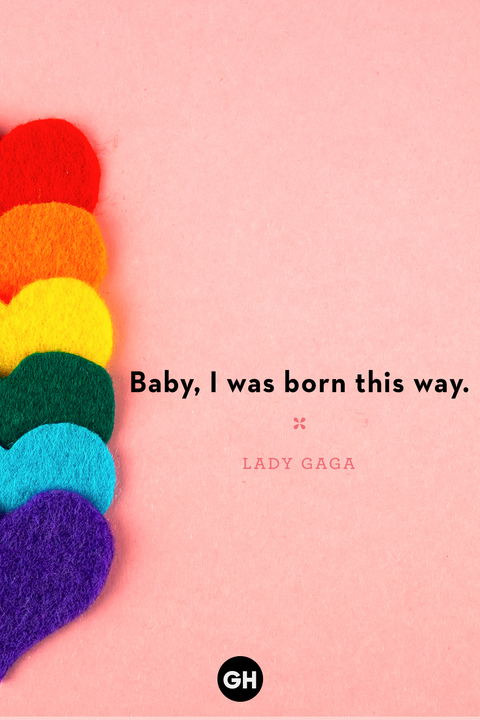 Baby, I was born this way.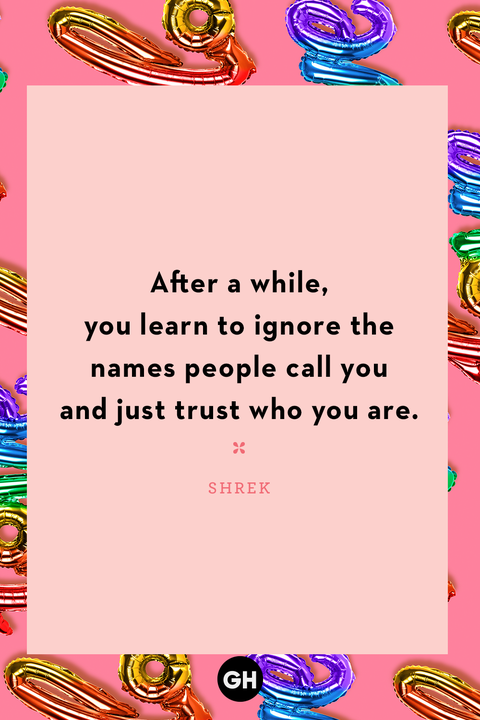 After a while, you learn to ignore the names people call you and just trust who you are.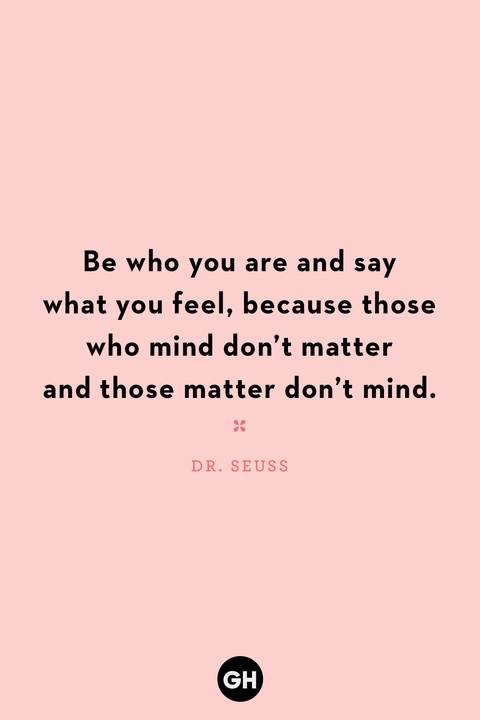 Be who you are and say what you feel, because those who mind don't matter and those matter don't mind.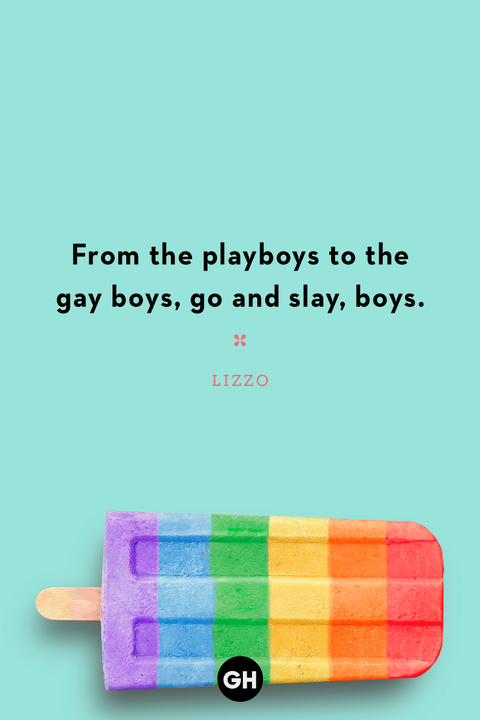 From the playboys to the gay boys, go and slay, boys.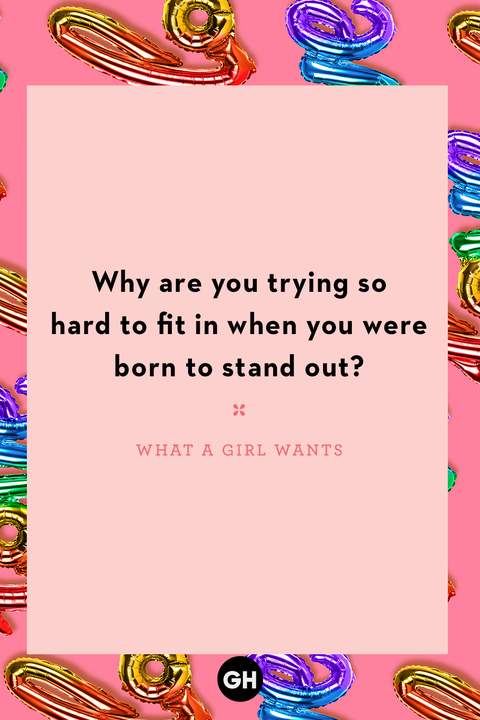 Why are you trying so hard to fit in when you were born to stand out?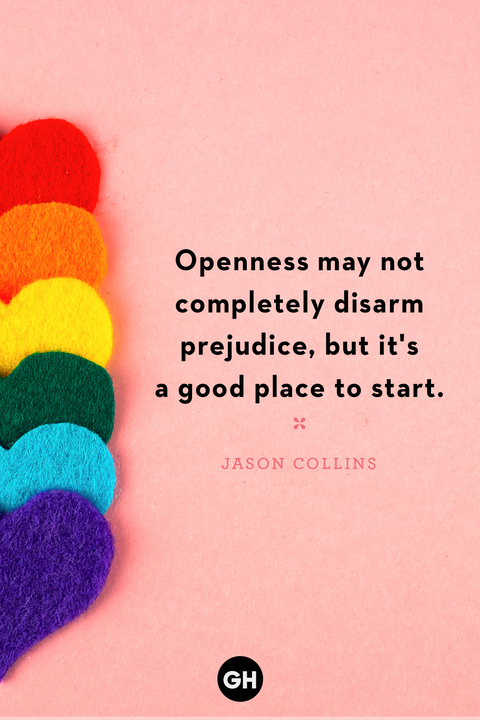 Openness may not completely disarm prejudice, but it's a good place to start.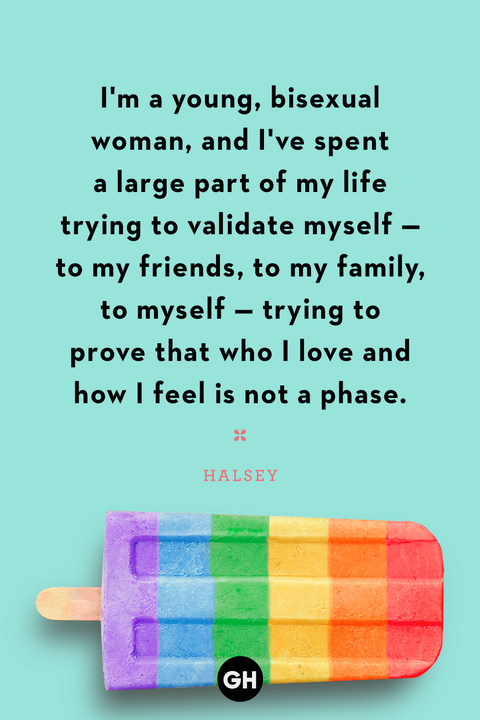 I'm a young, bisexual woman, and I've spent a large part of my life trying to validate myself — to my friends, to my family, to myself — trying to prove that who I love and how I feel is not a phase.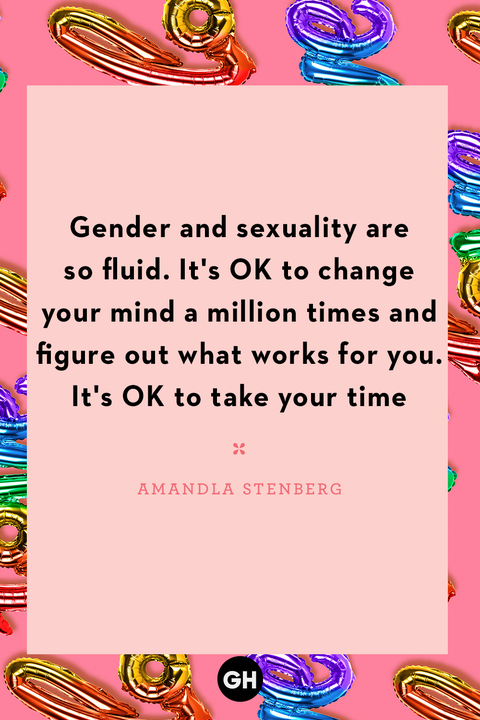 Gender and sexuality are so fluid. It's OK to change your mind a million times and figure out what works for you. It's OK to take your time.
This content is created and maintained by a third party, and imported onto this page to help users provide their email addresses. You may be able to find more information about this and similar content at piano.io